A Talented Woman
A sophisticated comedy
By Lynda Sturner & Jim Dalglish
After her husband dies, Maxie discovers she's spent most of her adult life living in a house of cards. Now she's destitute in a down economy.
Her practical daughter – who has her own set of problems with an unemployed husband and hellion daughter – insists that Maxie begin a new life of austerity and sacrifice. Maxie shops at Daffys instead of Bergdorfs. She takes the bus instead of a car service. She's given up the Met, MOMA, BAM, and even Botox. Nothing seems to help.
If only someone… anyone… would recognize all the talent Maxie has to offer.
World Premiere Production
Cotuit Center for the Arts, March 21 - April 7, 2019
Production Stills
World Premiere Production of "A Talented Woman" at Cotuit Center for the Arts.
Photos by Alan Trugman and Jim Dalglish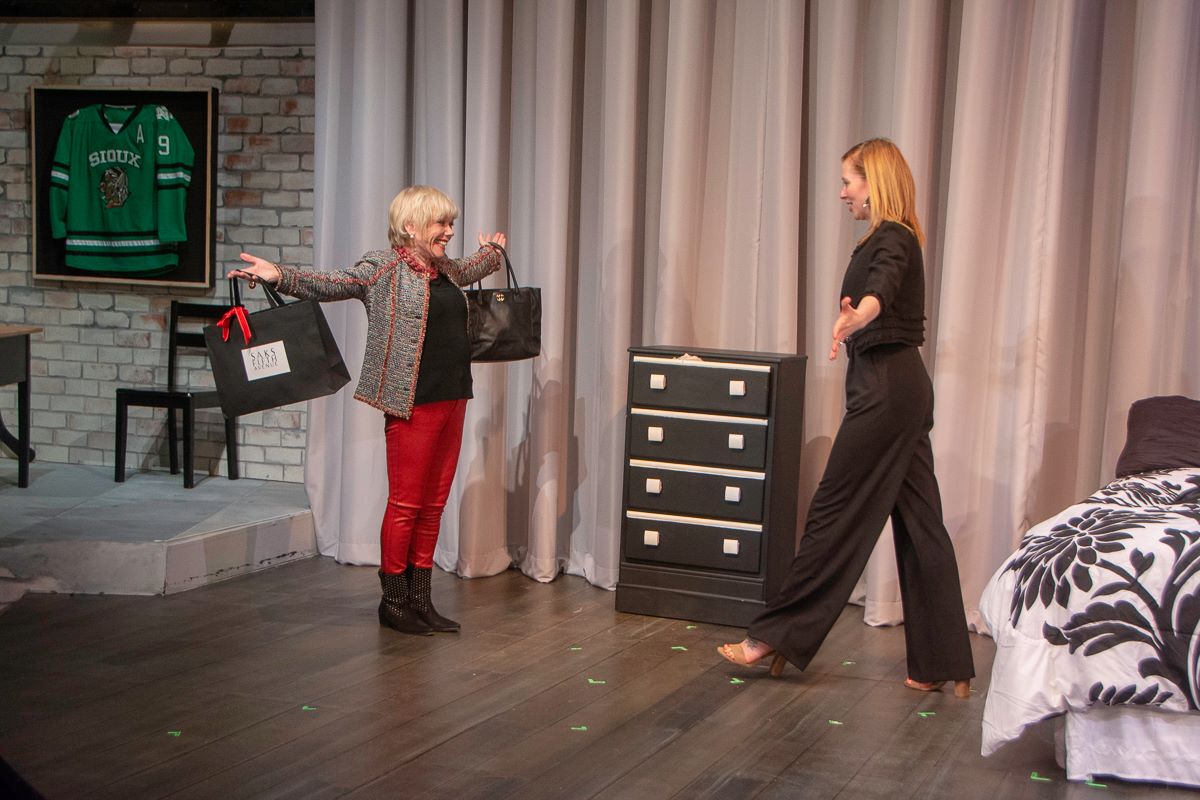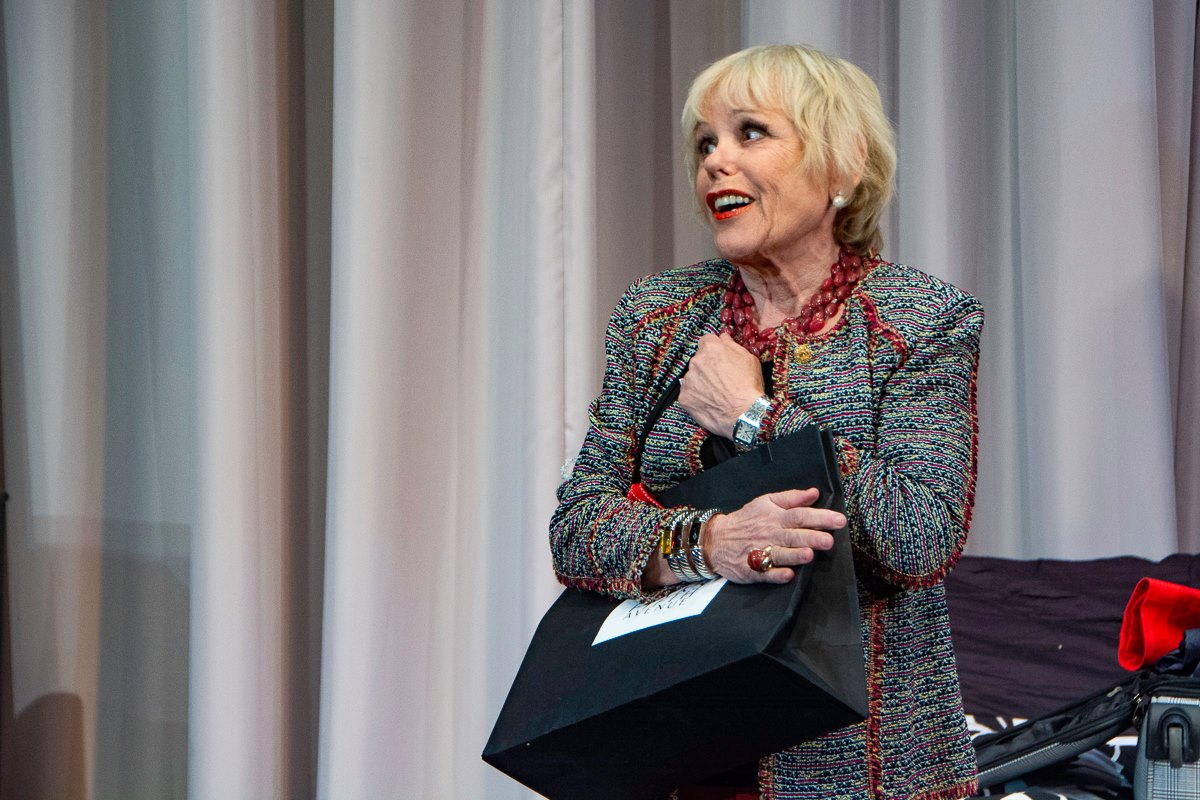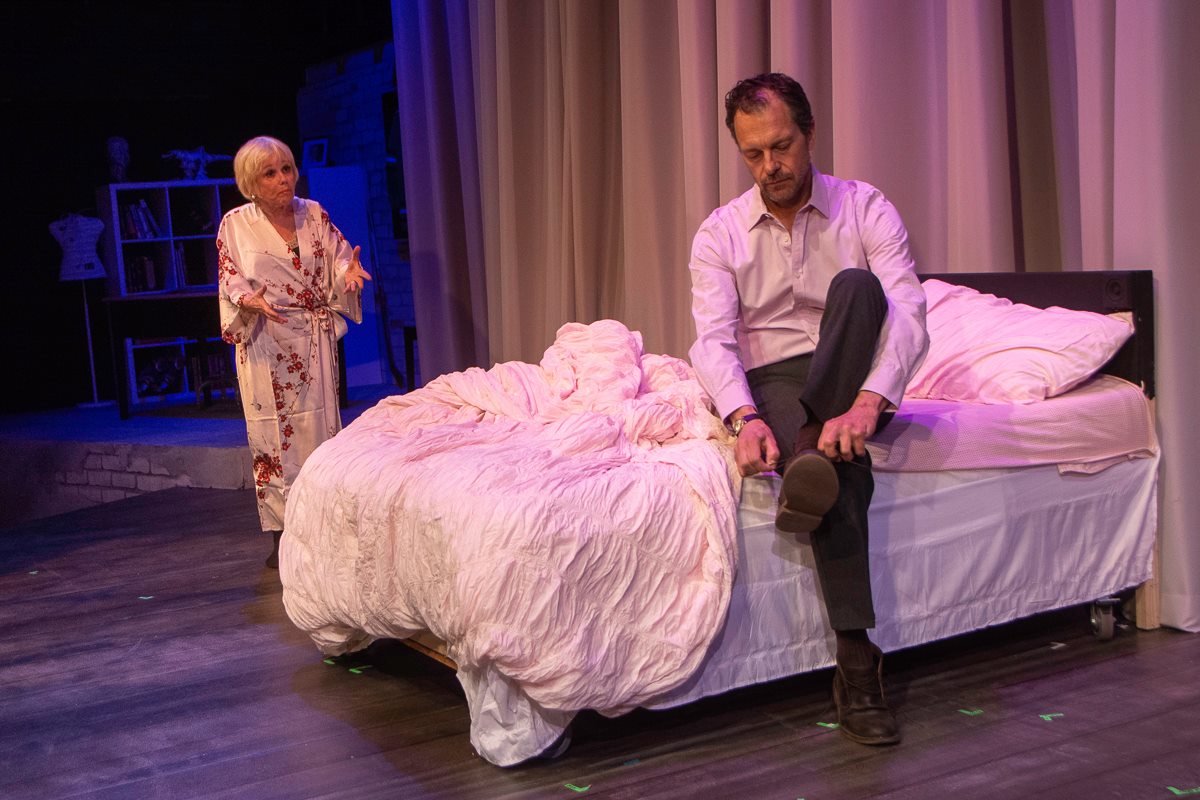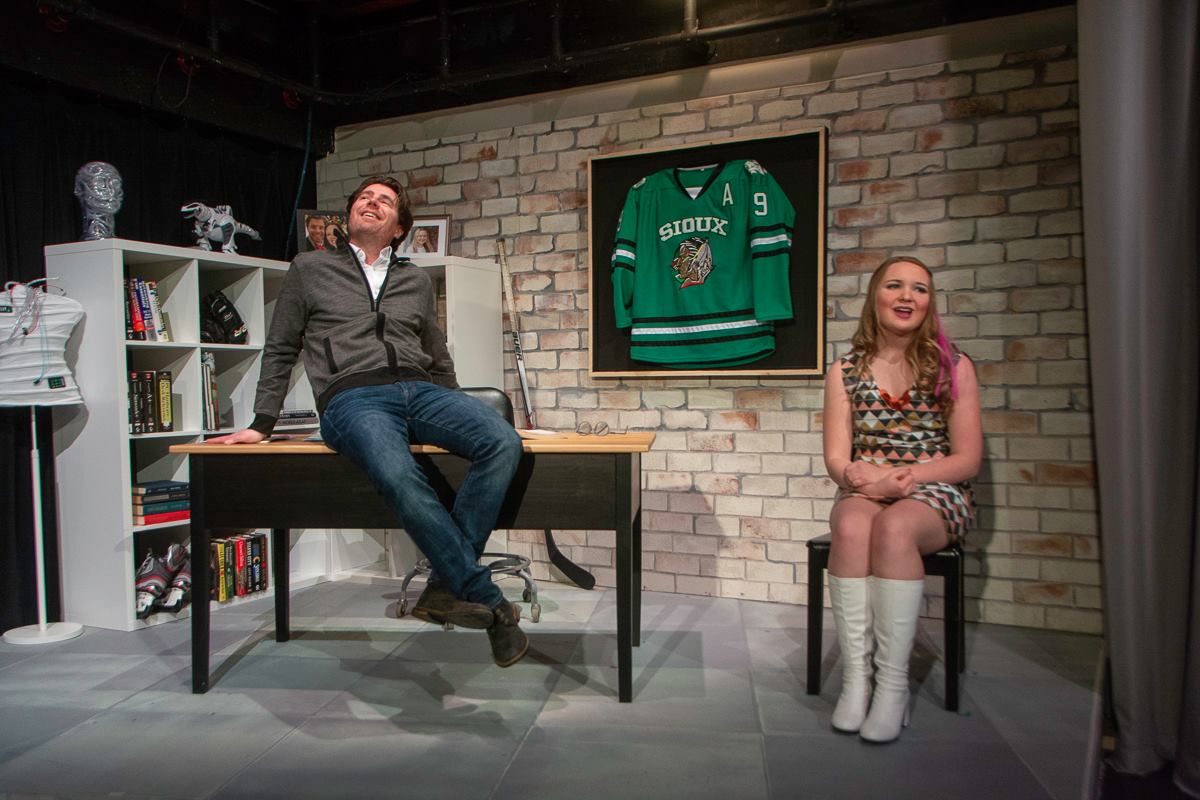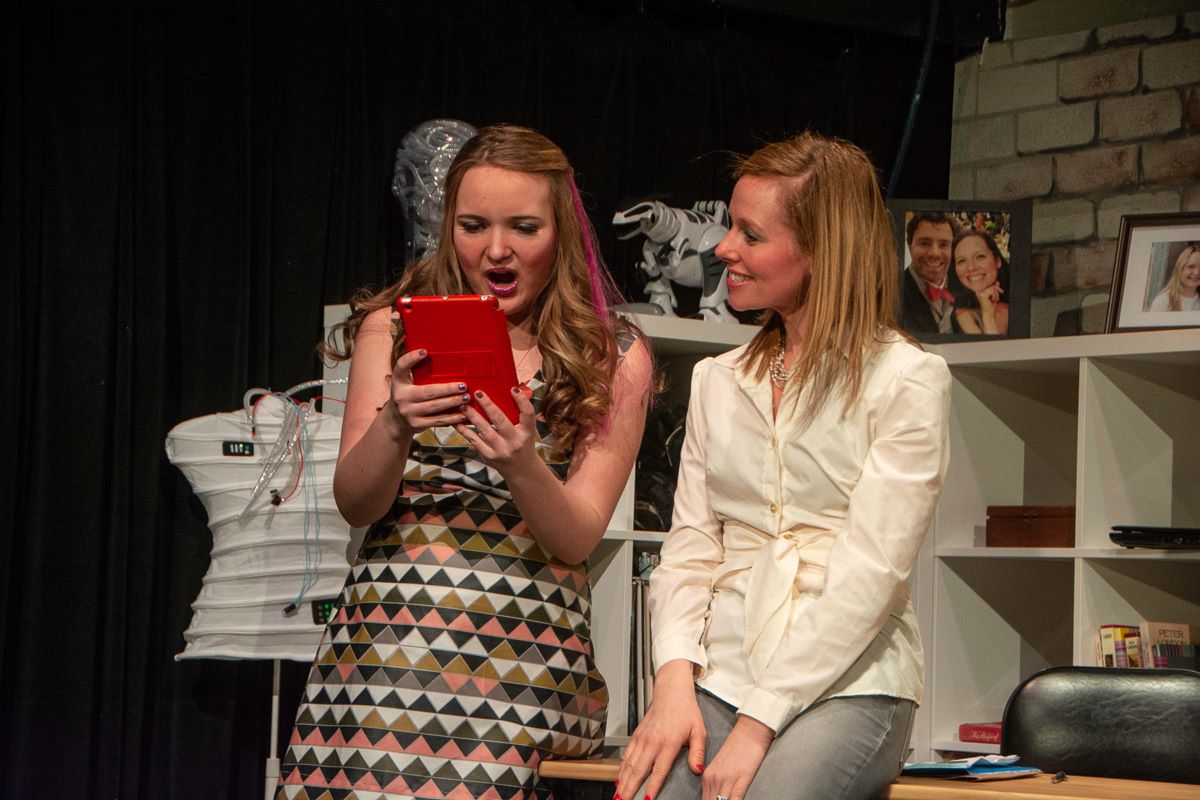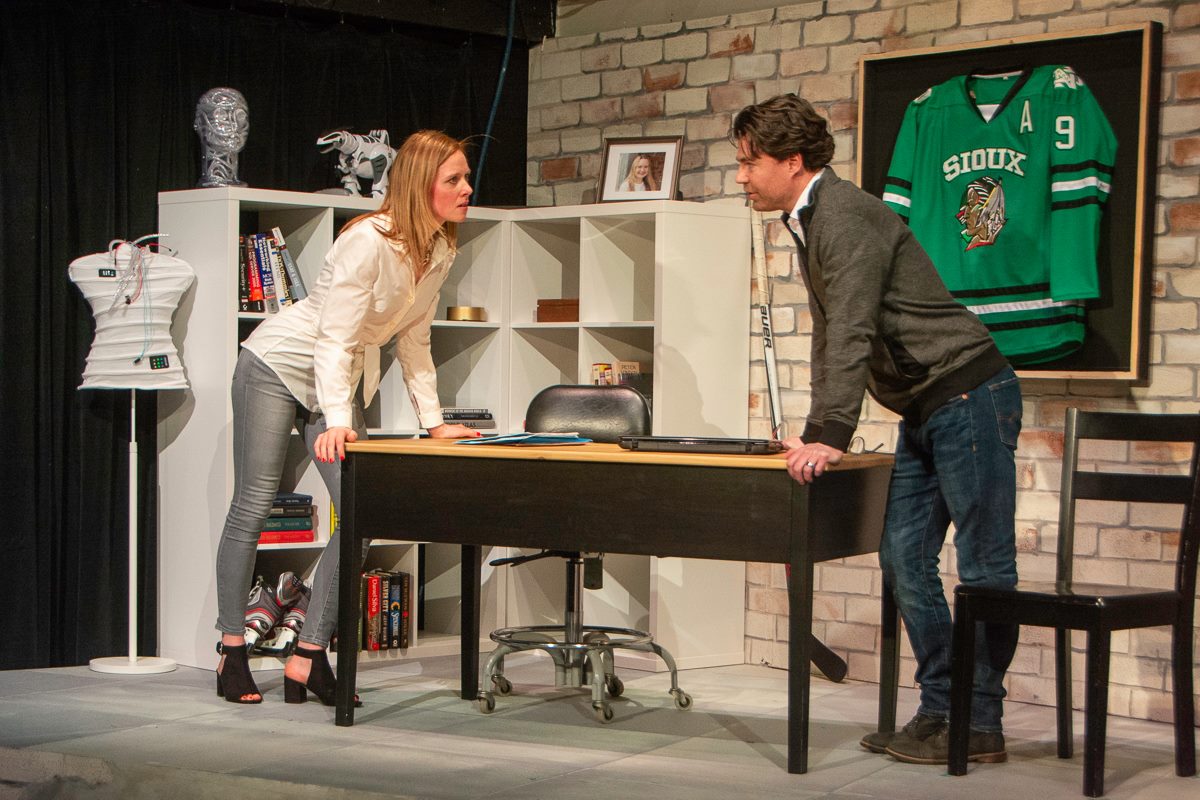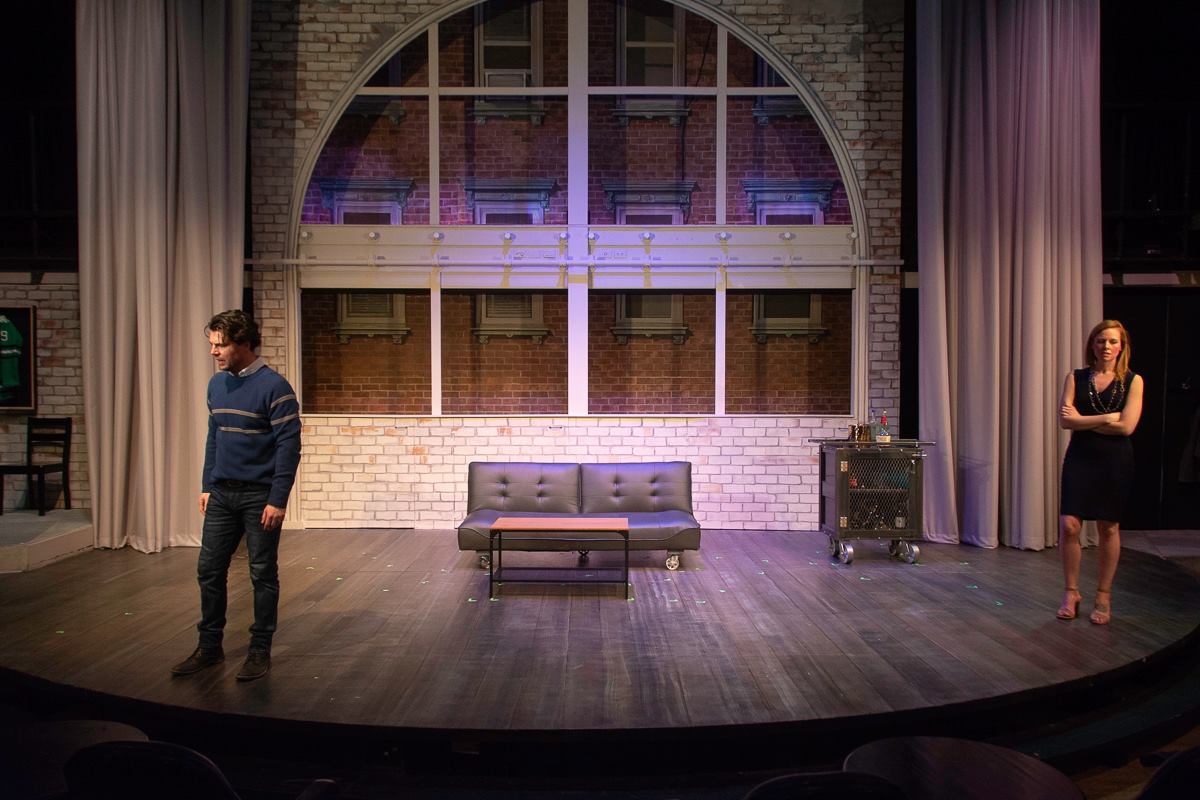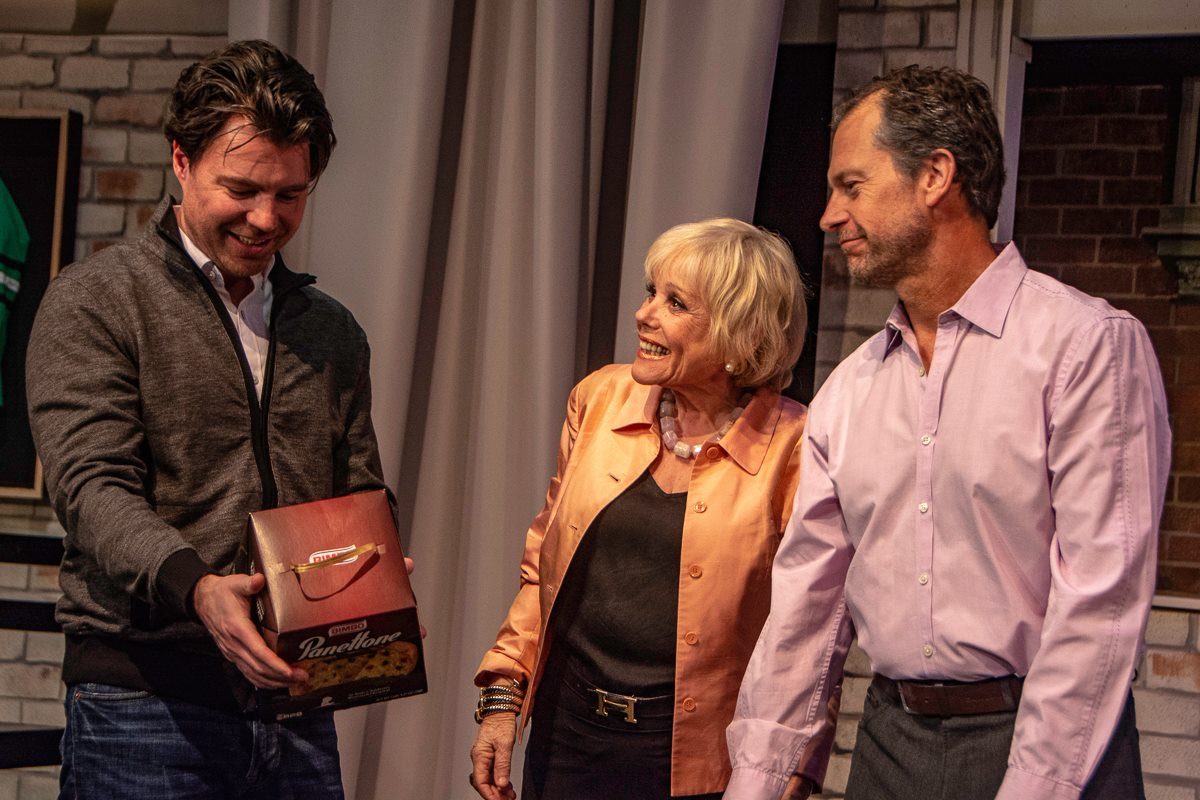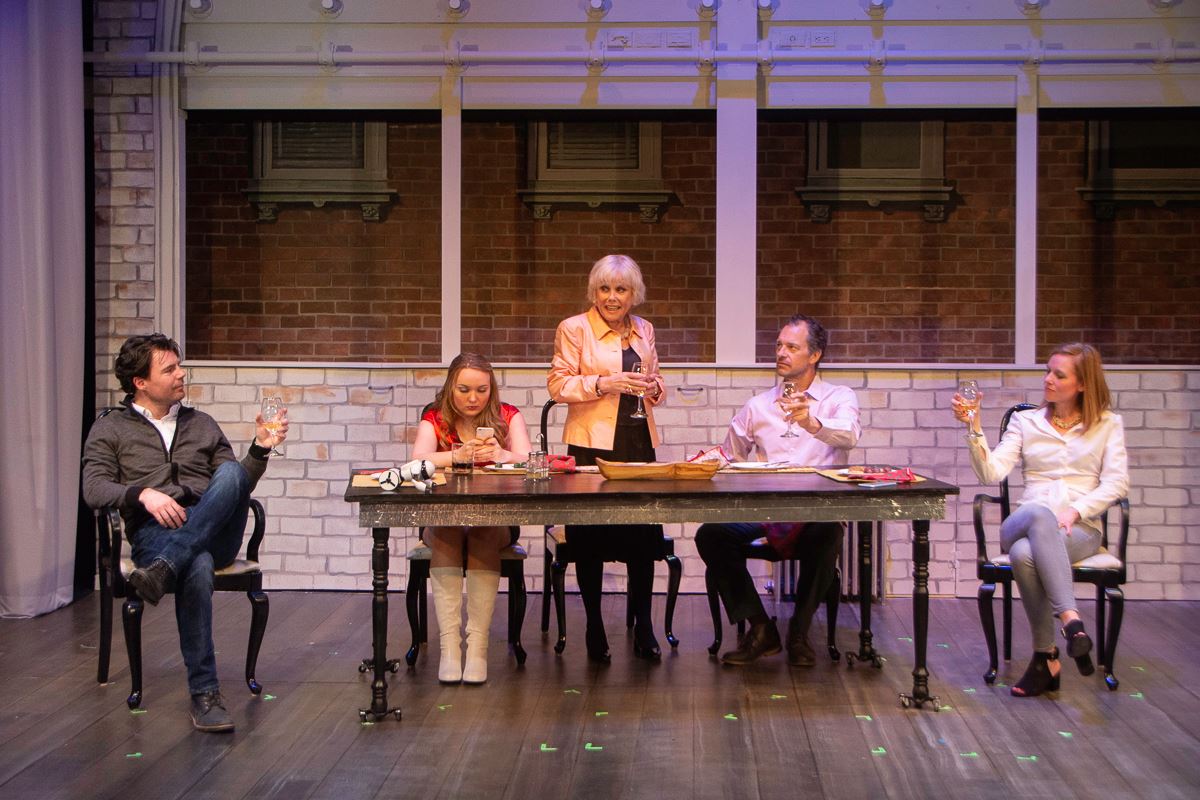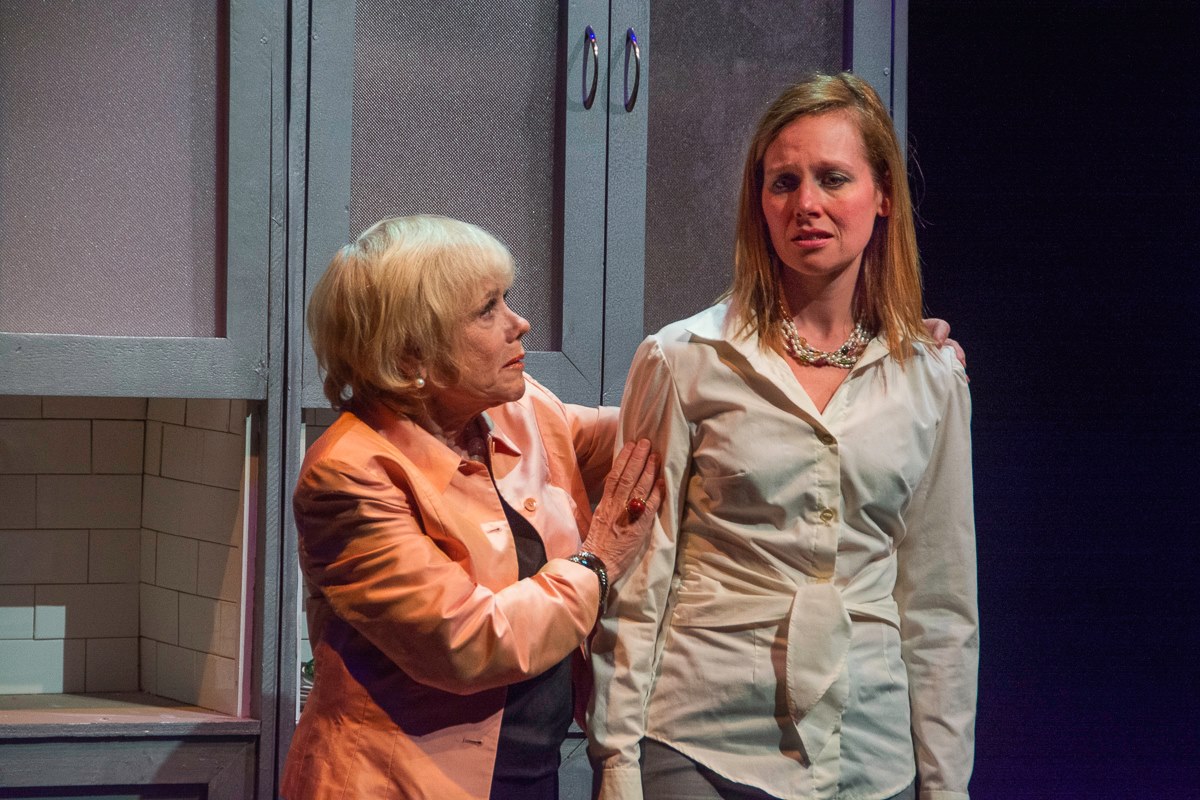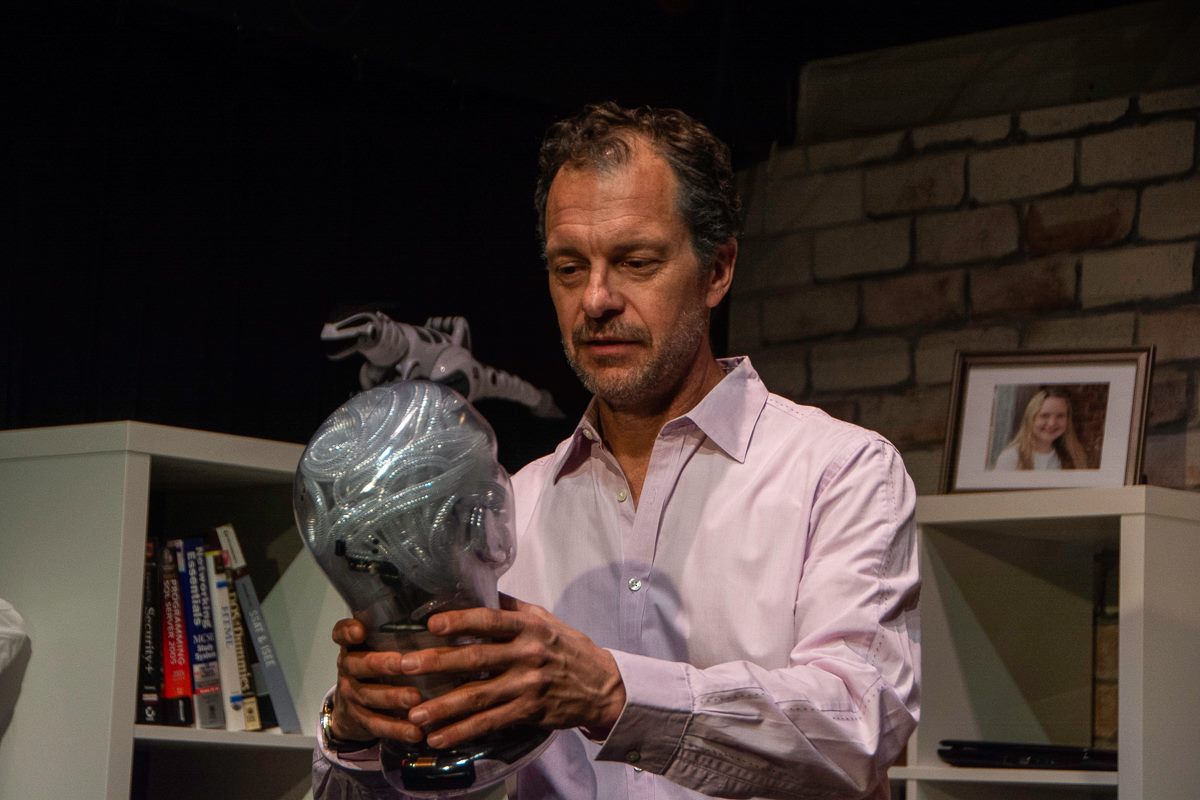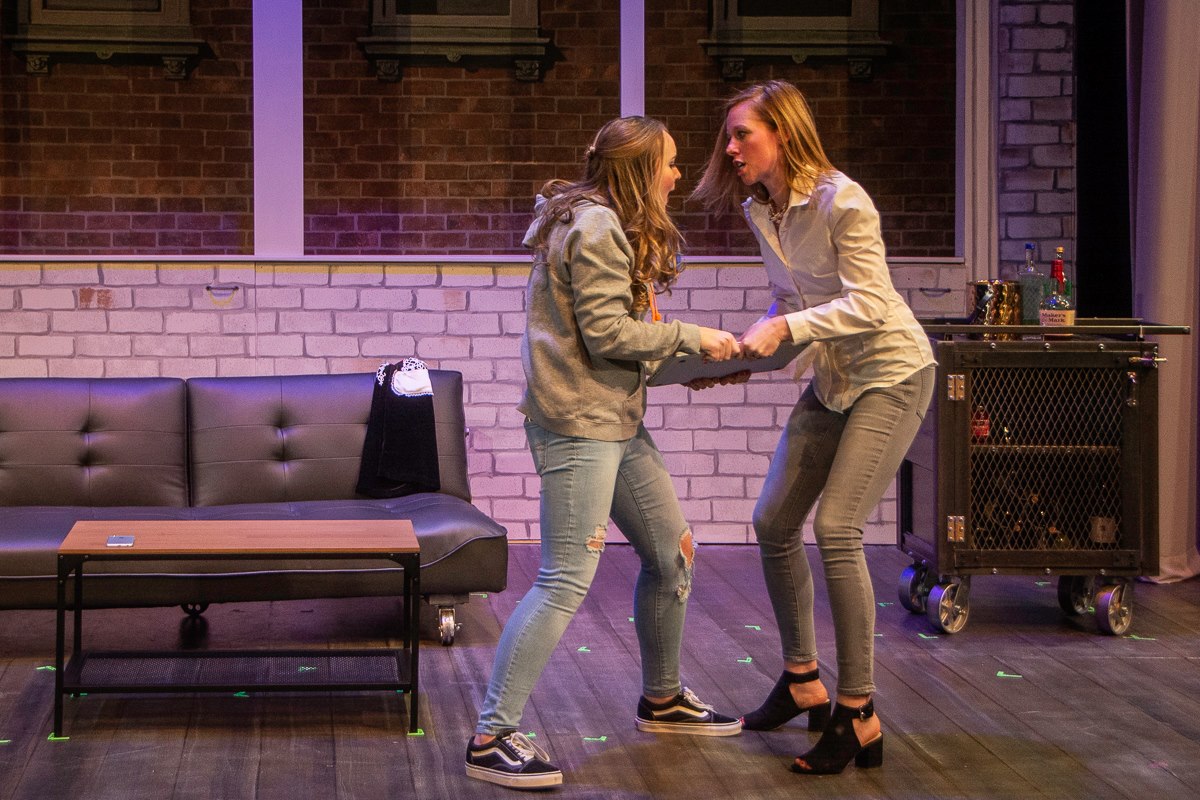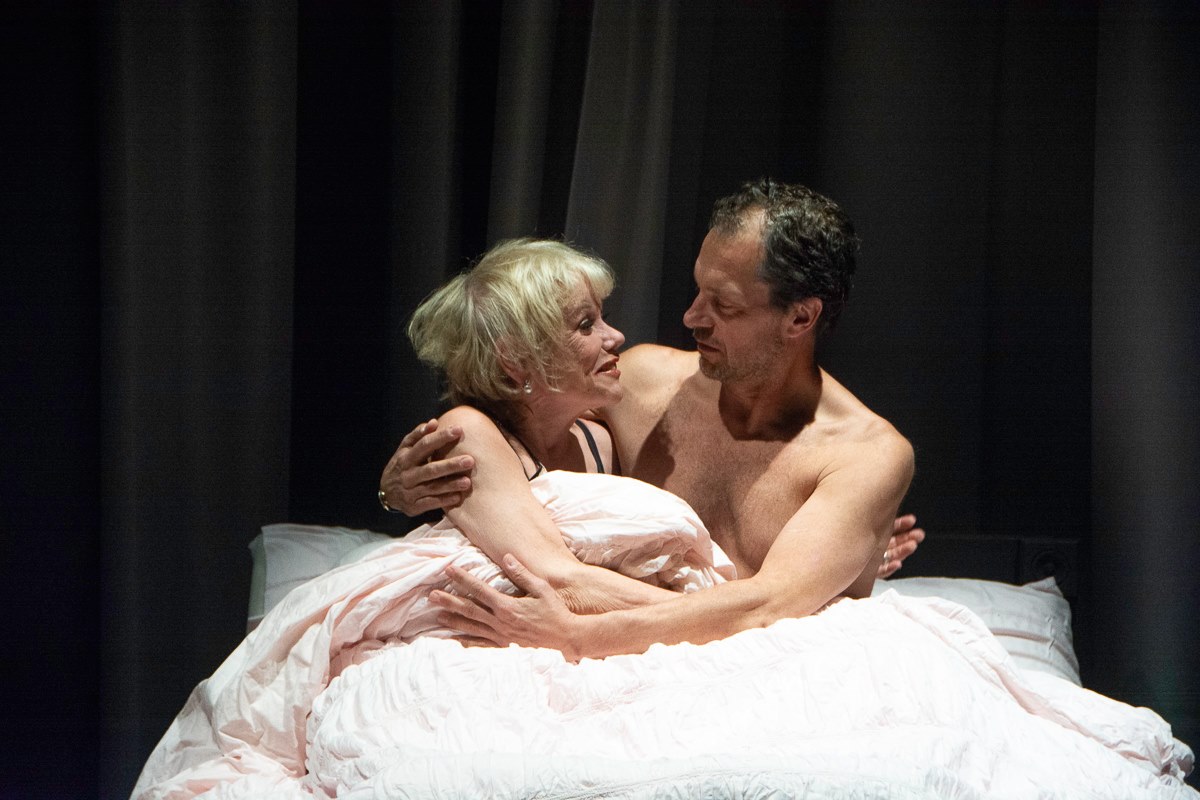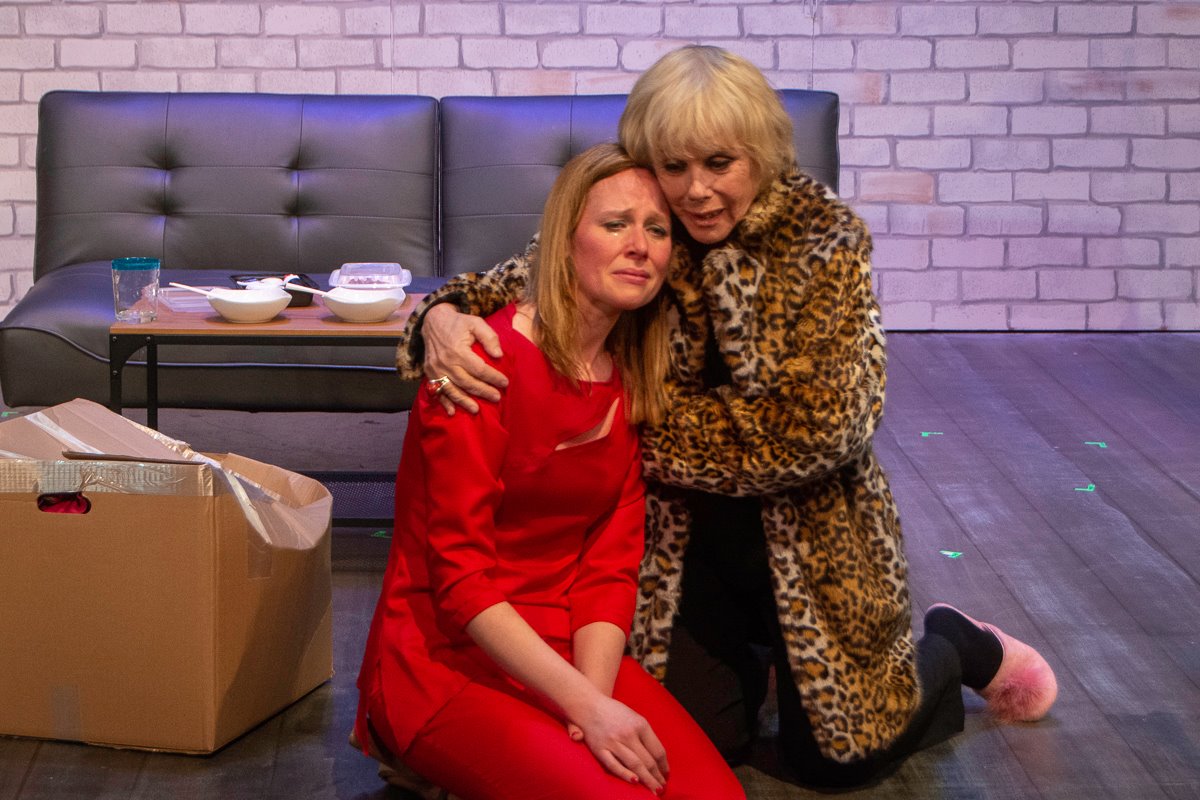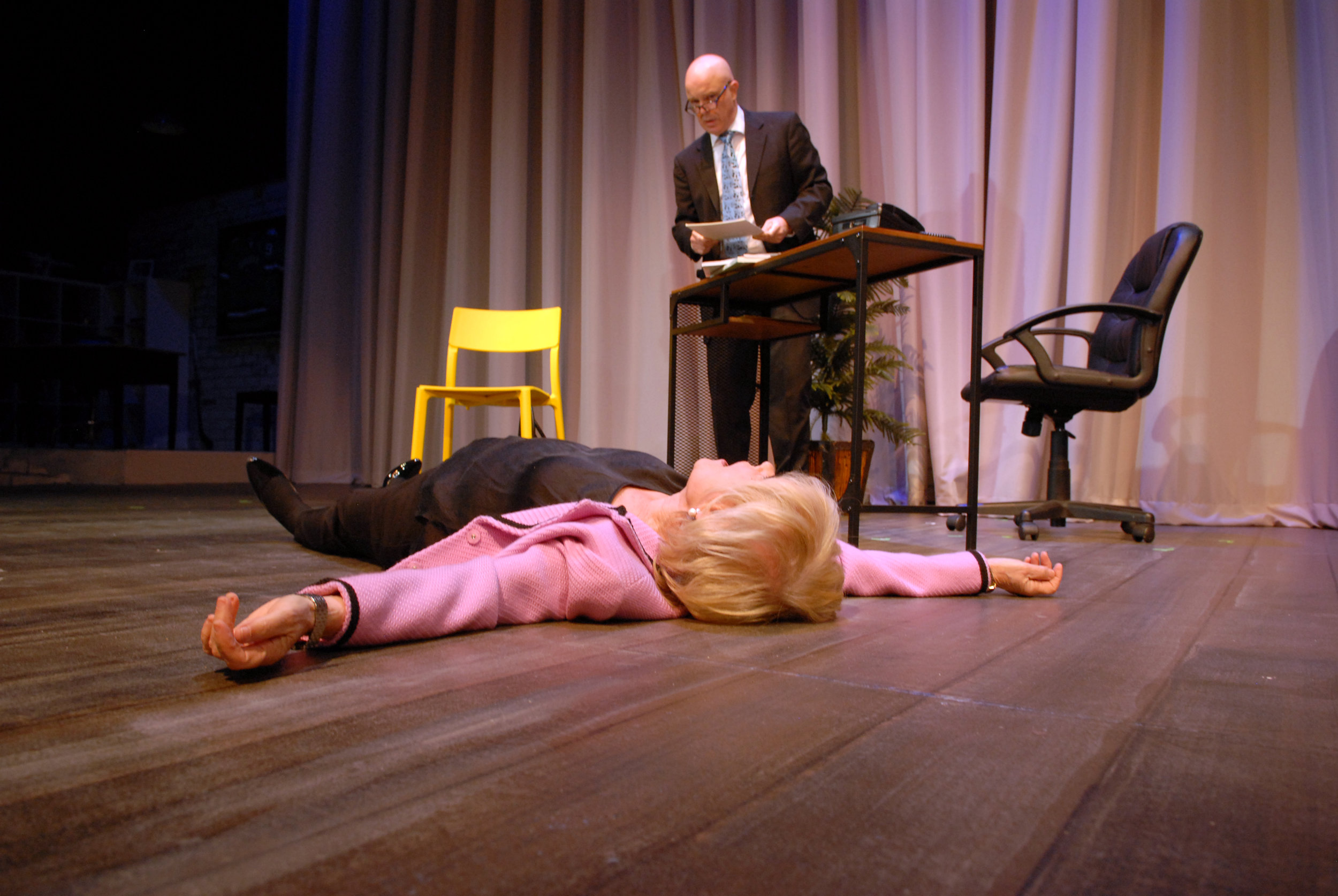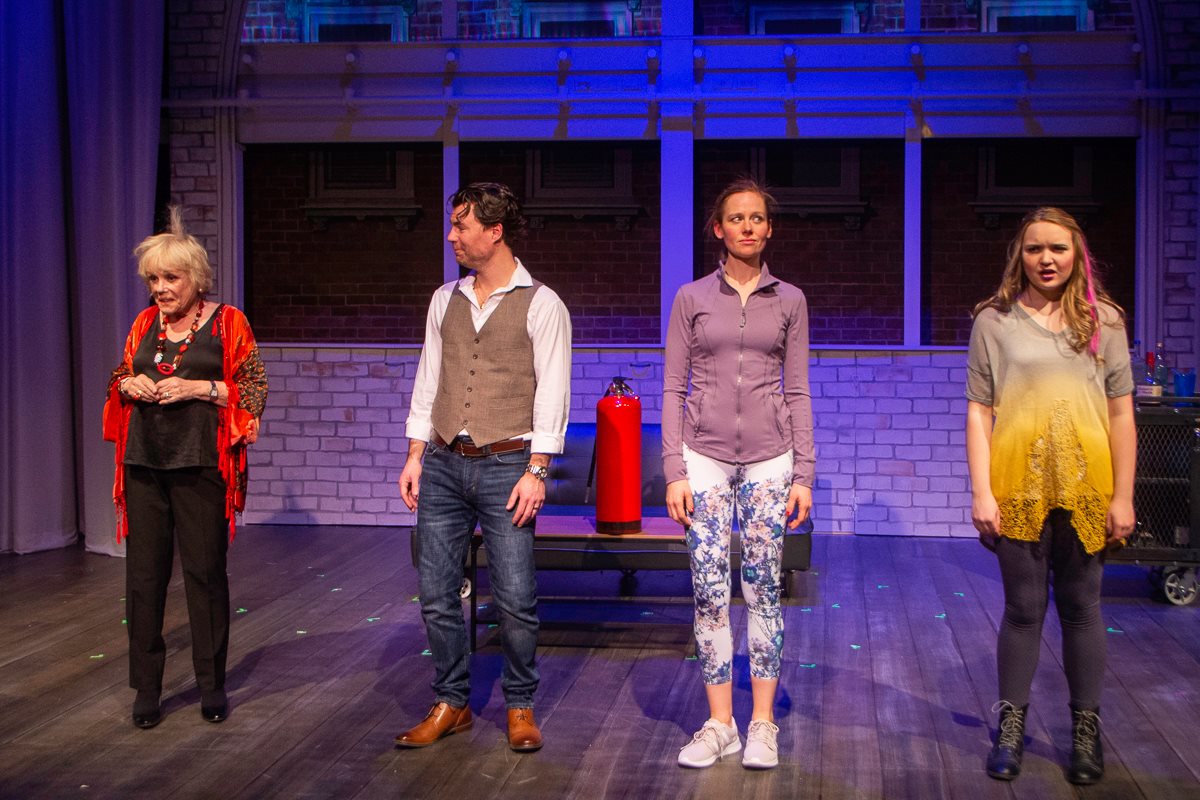 Actors: Anna Botsford, Beau Jackett, Orla Delaney, Lynda Sturner, Tony Travostino, Ian Ryan
Director: Jim Dalglish • Set Design: Glenn Bassett • Sound Design/Composer: J Hagenbuckle • Lighting Design: Gregg Hamm • Costumer: Tami Trask • Makeup: Tom Crutchfield • Properties: Michelle & Mark Law • Producer: Katy Paul • Set Foreman: Sean McCahill • Scenic Painter Cris Reverdy • Technical Director: Tristan DiVincenzo • Stage Manager Meghan Sullivan • Assistant Stage Manager: Katie Koglin • Stage Crew: Abigail Savage, Shauna Joseph, Susan Boberg • SEt Guilders B ruce Allen, Rich Marciante, John Paul.
About the Playwrights
My life as a writer would be non-existent if I hadn't met Lynda Sturner almost 20 years ago. I had given up being a playwright and then I saw this woman on stage in a terrible play at the Provincetown Inne and I knew I had to meet her. Little did I know that I would end up writing more than two dozen plays - two of them with her as a collaborator.
Read Lynda Sturner's Bio…
Best Play
A Talented Woman won the 2013 New Playwright, New Plays Competition and the Kaplan Prize awarded by Eventide Arts. The $1,000.00 prize included two readings of the play on March 22 and 23 at 7:30 at the Gertrude Lawrence Stage of the Eventide Arts Center in Dennis, MA.
Semi-Finalist
A Talented Woman was a semi-finalist for the 2013 National Playwrights Conference at the Eugene O'Neill Theater Center.
2nd Wednesday Theatre, Cotuit Center for the Arts in Cotuit, Massachusetts, April 12, 2017. Directed by Jim Dalglish
New work to get reading at Eventide, by Lee Roscoe, March 14, 2013, Barnstable Patriot.
"Lynda Sturner and Jim Dalglish, co-writers of A Talented Woman, are the winners of the 6th annual $1,000 prize for new plays, awarded by Eventide Arts in Dennis, with help from the Jeremiah Kaplan Foundation…" Read more…
If the odd couple wrote plays in Provincetown, by Deborah Minsky, May 10, 2012, Provincetown Banner.
"The creative affinity between playwrights Lynda Sturner and Jim Dalglish is so close it's almost intuitive. A dramatic reading of their jointly written, full-length comedic drama "A Talented Woman" anchors the second weekend of the 2012 Spring Playwrights' Festival at The Provincetown Theater…" Read more…

Characters
Victoria – Tall, attractive, powerful professional woman in her late thirties, early forties.
Maxie – Victoria's mother. She can be quite glamorous and looks ten years younger than her age – 70.
Harmony – Victoria's 13-year-old daughter. She is slightly overweight and quite buxom for her age. She is a handful.
Greg – Victoria's husband and Harmony's father. He is rather withdrawn, until you bring up his favorite subjects – artificial intelligence and robotics.
Christopher – Typical New York recruiter/headhunter who specializes in executive-class recruiting.
Peter – Maxie's boy friend. Very handsome man is his mid 60s.
Setting
Place - Manhattan, New York, New York. Victoria and Greg's loft, Christopher's office and Maxie's bedroom.
Time - Winter 2011 and Spring 2012
Download the Play
Complete the information below and click SUBMIT. The link to the PDF file will display and you will be able to download the play.