Dark Tales Told on a Cold Autumn Eve
A collection of original tales
By Jim Dalglish
Every autumn during a full moon, Sam lights a fire in the hearth of his old, abandoned tavern deep in the woods of Great Island. It's a signal for the lost and forgotten souls of Cape Cod to emerge from the shadows to share their tales.
A collection of original stories - mysterious and haunting - of the supernatural world of Cape Cod. A perfect Halloween outing for adults with a taste for the macabre.
World Premiere Production
Cotuit Center for the Arts, October 11 - 28, 2018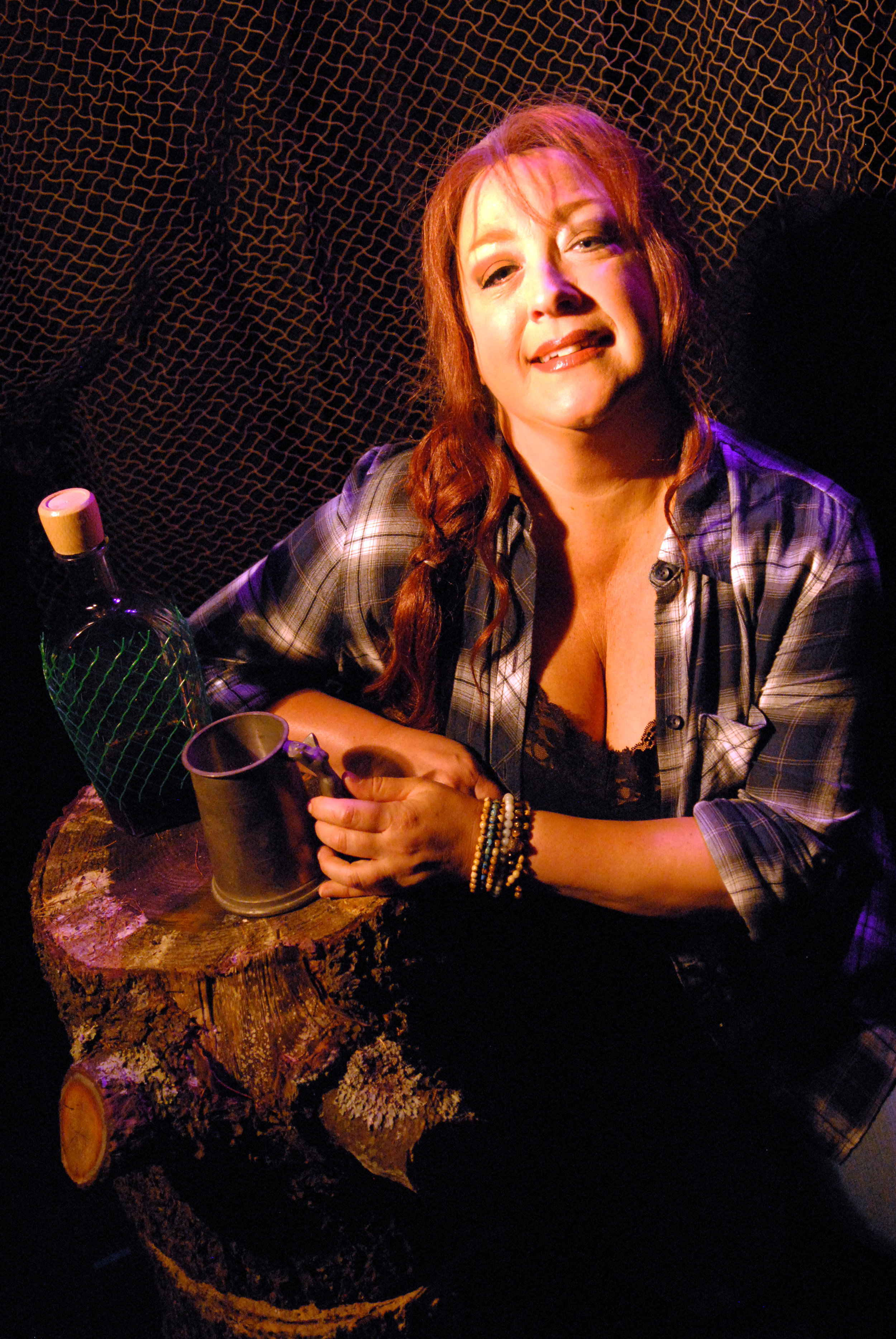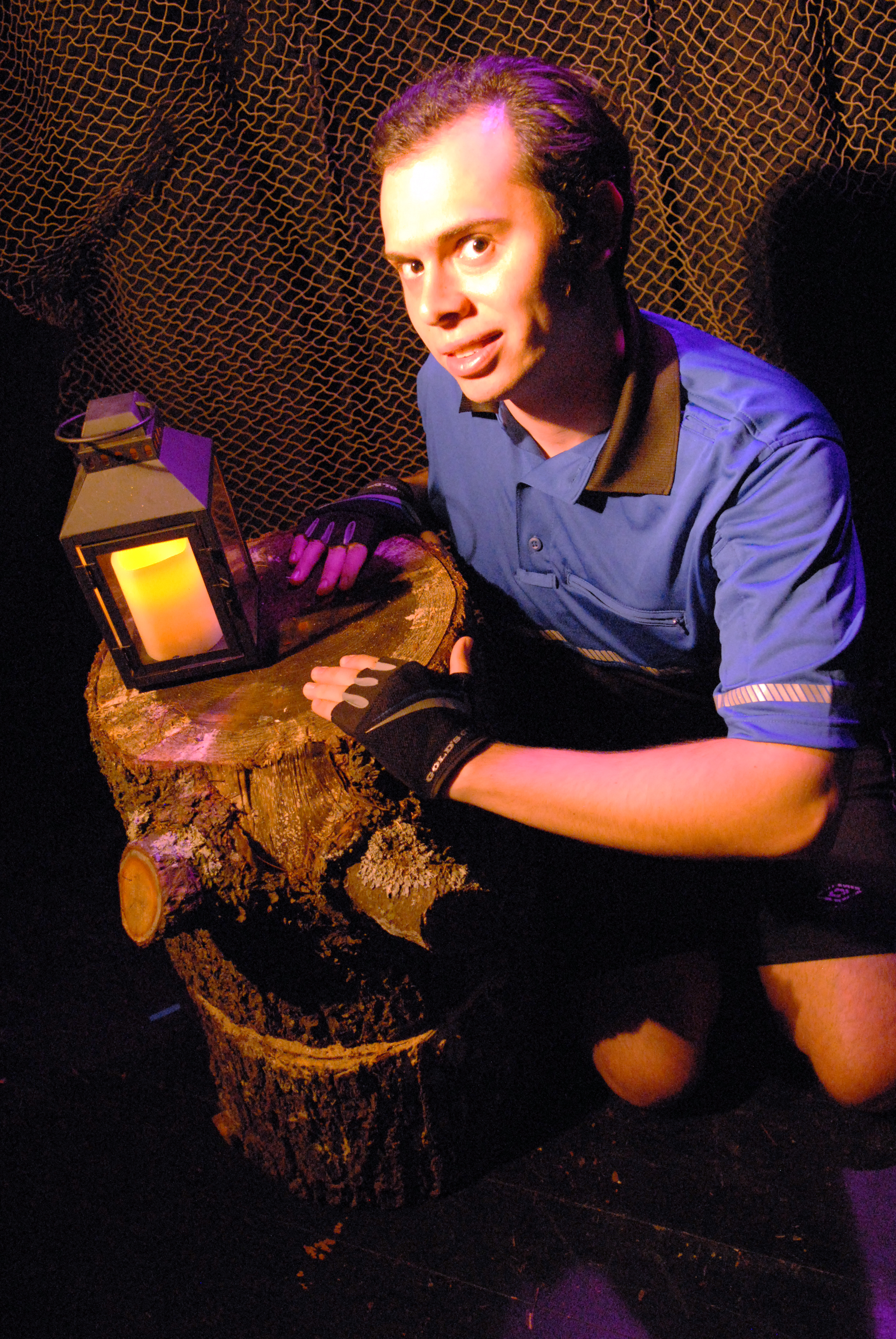 "'Dark Tales' is intelligent, ambitious and entertaining. Playwright Dalglish has meticulously researched the spooky stories, legends, myths and history of Cape Cod. He deftly mixes these elements with some universally macabre themes to craft a fascinating story which at once begs you to suspend your disbelief while embracing it. References to Cape Cod history and places abound, which is a lot of fun…The nine-member cast is compelling under the able direction of Dalglish… Erin Trainor's sound, lighting and other special effects enhanced the spooky and dramatic mood impeccably… Standouts include Jackett's impassioned and haunted Elliot, Cleo Zani's wise and witty Fisherman and Bonnie Fairbanks as Maria. Fairbanks delivers a haunting soliloquy at the play's start and is a constant conscience throughout… this is a great way to celebrate the spooky season!"
- Carol Panasci, Cape Cod Times
Read the Review >
"Like a super creepy Brigadoon, Samuel Smith's Tavern rises from the mist once a year in October, drawing storytellers from the nearby woods and beyond, anxious to share a story and maybe clear (or condemn) a conscience… I'm not sure who is luckier—CCftA for being the recipient of Mr. Dalglish's creations (this is at least the third show he's debuted at the center), Mr. Dalglish for having a willing venue for his works, or the audiences who get to experience these new works and have the chance to see them evolve.
"A place is alive only as long as it is remembered," says Ian Ryan, who plays Sam, the stoic Yankee barkeep. Sam sets up shop on the foundation of his former tavern every year on the Hunter Moon, first drawing in the locals, and then passersby, who share stories that start off sounding like legends but gradually become more personal… In addition to pirates and Pilgrims, Scottish selkies are woven in and out of the stories to great effect… Glowing lanterns and bare tree limbs add to the theater's gloomy atmosphere. The Black Box Theater, which has the advantage of being able to reconfigure its seating to fit the show, has done an especially good job with this production. The seats are arranged so as to allow for some audience interaction, and the arrangement gives the feeling that the audience is part of the story…. It's an evening well spent, and after seeing it you and your mates might even be inspired to come up with a ghost story or two of your own."
- Joanne Briana-Gartner, Cape Cod Times
Read the Review >
Sam - Owner of the Samuel Smith Tavern. A man you would naturally tell your deepest secrets.
The Fisherman - An old salt who has seen everything and knows everyone.
Maria - A good-humored woman and natural storyteller.
Tony - An artist who works as a cater waiter to support his artistic endeavors.
May - A young woman who feels trapped. She'd give anything to break out of her rut and see the world.
Elliot - A fledgling architect and devoted father. This is his first family vacation to the Cape.
Dale - A free spirit who "roughs" it on the Cape every summer to earn enough money to survive the winter.
Madame X - The wife of a hedge fund manager. She owns homes in Nantucket and Greenwich. She's trying to get her foundation off the ground.
Lorelei - The phantom of Horseleech Pond.
Setting
Place - Sam Smith's Tavern, Great Island, Wellfleet, Cape Cod
Time - Autumn (Full Hunter Moon)
Production Concept
The performing space should resemble a bar… if the bar were set up on the foundations of a tavern that has been abandoned for many years. Trees and other vegetation should be sprouting where the walls once were. All that's left of the hearth should be the foundation of the fireplace.
The "bar" should look like an old door on construction horses… or some other makeshift construction. There should be stools at the bar for the characters to use. The audience should be seated on a motley assortment of tables within the "walls" of the old tavern foundation. There should be enough room for the characters to perform. There are two entrances.
Sound and lighting design is very important. Some suggestions are included here, but designers should be encouraged to be creative.
Length
2 hrs; 10 mins (10 minute intermission)
Production History
Full Production - Cotuit Center for the Arts
October 11 - 28, 2018
Playwright Notes
During the fall of 2017, I pitched a play to David Kuehn at the Cotuit Center for the Arts. It would be performed in the Black Box Theater the three weeks leading up to Halloween and it would be a collection of scary, original tales set on Cape Cod - something for adults with a taste for the macabre.
David had previously given the green light for three of my plays at CCftA - Bark Park, Unsafe, and Lines in the Sand. Those had been successful - winning great reviews and a few awards - so I was hoping that he would find it in his heart to take another chance on my work. He liked the concept and put it on the schedule for October 11 - 28, 2018.
I was thrilled. But also a little worried.
When David gave me the go-ahead last fall I had, in fact, not written a single line of dialog of the play. Not a single word, actually: I had no characters, setting, or storyline. I had nothing.
I wanted this play to be a bit of a departure for me - something new. Not that I think any of my plays are necessarily alike. If you have seen any of my previous plays, you might have a problem identifying what defines a Jim Dalglish play. Some people can see the similarities, but I guess my plays are for me like children are to their parents - individual and unique.
What would make this play different?
I wanted to set the play on Cape Cod and feature Cape Cod characters. I wanted them to tell stories set on Cape Cod - new stories accompanied by some fresh takes on the legends of Old Cape Cod. I wanted these stories to help illuminate the fascinating and unique history of the place in a way that was immersive, so that the audience felt that they were being taken back in time. Most of all, I want to show how the history of Cape Cod informs its present.
World Premiere Production
Cotuit Center for the Arts
Black Box Theater
October 11 - 28, 2018
Production:
Playwright/Producer/Director - Jim Dalglish
Set Design - Jim Dalglish
Sound Design - Geof Newton
Lighting Design - Erin Trainor
Costume Design - Brittany Ankiewicz
Props - Jim Dalglish
Stage Manager/Technical Director - Erin Trainor
Cast:
Sam - Ian Ryan
The Fisherman - Cleo Zani
Maria - Bonnie Fairbanks
Tony - Brandon Prentiss
May - Diana Young
Elliot - Beau Jackett
Dale - Ian Burgess
Madame X - Samantha McMahon
Lorelei - Mikayla Boyle
Listen to Geof Newton's Sound Design
Geof did a brilliant job delivering the aural world of Dark Tales to the audience. Take a listen to some of his evocative compositions for the play…
Listen to Dark Tales - the album >
Download the Play
Complete the information below and click SUBMIT. The link to the PDF file will display and you will be able to download the play.